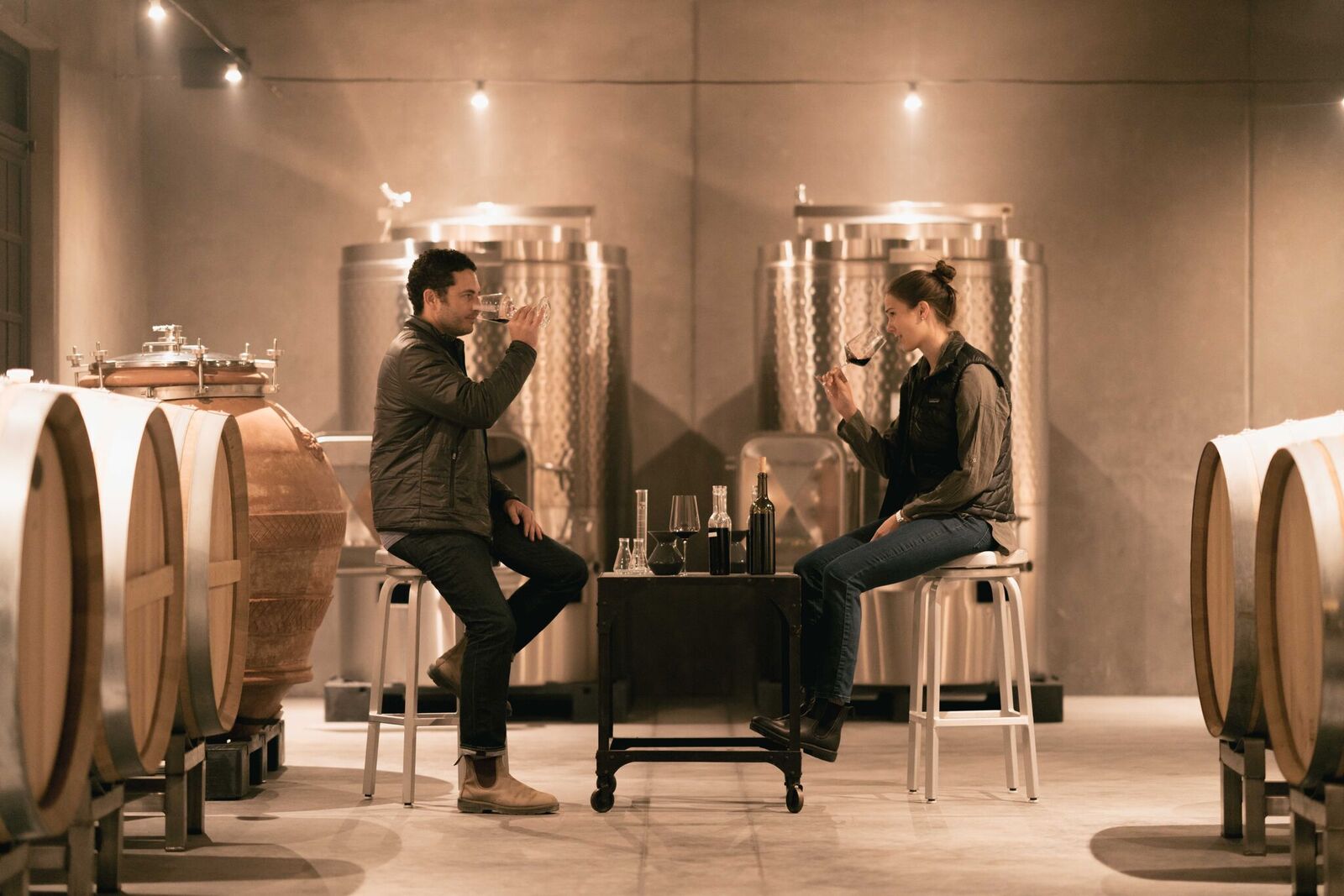 he-li-an-thus is a single vineyard wine crafted by Jason Exposto and Jessica Futo. Located in an unmarked territory (AVA), Ed and Jan Brown's vineyard in the southern Napa Valley foothills displays all of the virtues of distinction - exposition, exposure, climate, and complexity of soil.
On extremely rocky volcanic soils, at an elevation of 300ft at the southern end of the valley, the site experiences huge diurnal shifts in temperature, with very cool foggy mornings. But with a southwestern exposition, it is bathed in sunshine long into the evening. The resulting wine is singular in its three dimensional aromatics, and concentrated yet ethereal frame.
The Helianthus embodies the spirit of our work; beautiful to the senses, but with extreme precision in arrangement.
We invite you to join us